Gothic Arch Greenhouses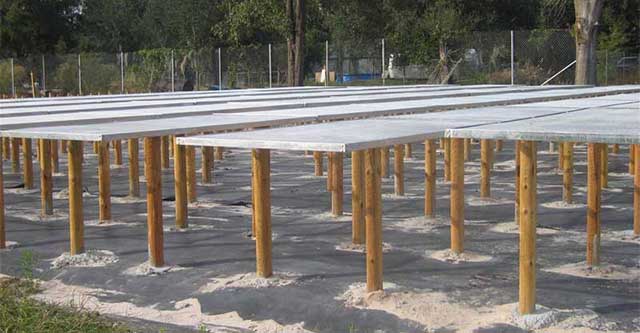 Grow Continuous Greenhouse Bench Top
Constructed completely of hot-dipped galvanized steel that stands up well in corrosive environments.
Includes our 13 gauge, hot-dipped, galvanized EZ-Grow expanded metal bench panel with a 1-1/2" x 1" mesh size that is perfect for air circulation and water drainage.
Legs are not included. Be creative and economical by using cinder blocks, or create your own with wood. Your options are limited only by your imagination.
Sold in 8' length increments only.
Options
Pricing
Specifications
Support
Accessories
Options Standard Size

4'W x 8'L

8'W x 8'L

Pricing

Model #
Description
Prices
lf
Buy Now
Expanded Metal Bench Top Panel
F01-EZBT-048E
4'W x 8'L
343.95
--

Specifications N/A

Support

Please Note: This item is sold by the foot. You must enter in notes how many benches are required. Example if 48 feet are entered for quantity do you want (1) @ 48'L, or (2) @ 24'L, or (3) @ 16'L etc.

If you need additional technical support or have a question, we can be reached 8:30 AM to 5:30 PM central time, Monday through Friday at:

Phone: 800-531-4769 (toll-free US and Canada) or 251-471-5328

FAX: 251-471-5465

E-mail: info@gothicarchgreenhouses.net

Recommended Accessories

N/A